---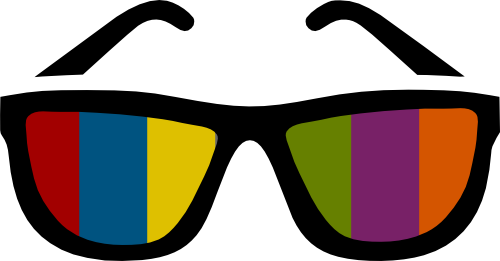 FULL COLOR MANUAL
All Junior Genius Kits includes a color manual that's easy to read and full of information. The manual starts off with an introduction to the kit and its included parts. Multiple Activities progressively build up your knowledge and confidence in electronic circuits. Lessons are spaced throughout the Activities to teach you about the main electronic parts.

Helpful
Instruction
Each activity has clear and detailed steps with colorful diagrams to help.

What's
Happening
A behind-the-scenes look into each activity explains what is happening, complete with electronic schematics.

Things
To Try
Take the activity further with extra experimentation ideas and questions to solidy what you have learned.

Did You
Know?
Additional interesting and little-known information related to electronics and electricity.

Troubleshooting
Tips
Helpful suggestions to get your circuits working if you run into a problem.

Online
Resources
More explanations, diagrams and experiments to further your knowledge and electronic discoveries.
---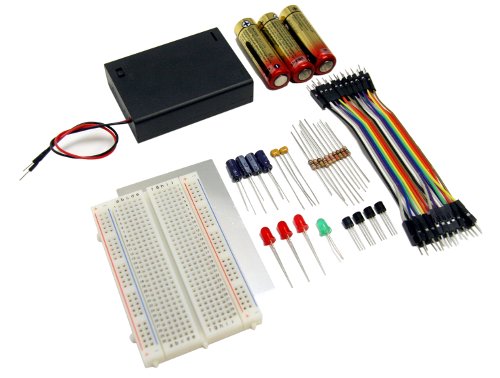 REAL WORLD PARTS
You will get valuable assembly and troubleshooting experience as you learn to use a great experimentation tool, the solderless breadboard! Real hands-on troubleshooting experience means greater educational value.
These next-generation science kits don't seal the parts into simplified plastic blocks. You get to experience what real parts work like and learn to build a real circuit (not just assemble puzzle pieces). Working with real electronic parts helps you to gain the confidence to graduate to other projects.
The parts and breadboard can be disassembled and reused for new creations.
---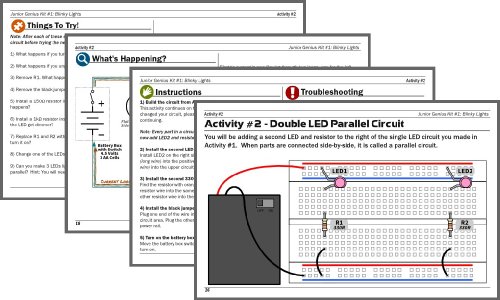 ACTIVITIES + MORE
Each Activity provides a full page, color circuit diagram to help you visually see what you are going to build and how the circuit looks. Step by step instructions provide the help needed to build each circuit to completion and troubleshooting tips provided quick, helpful tips when needed. A full schematic diagram is provided to show you what is happening in the circuit. Additional things to try allow you to take the activity further and help solidify your knowledge about the circuit and electronic parts. Once you have an understanding of the activities your imagination is the limit!
---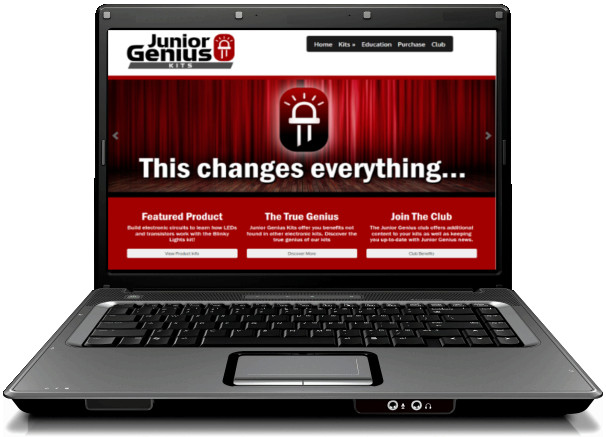 ONLINE CLUB ACCESS
Each Junior Genius Kit includes an Online Club Access Code that allows you to register your product online and unlock access to additional explanations, animations, diagrams and activities to further your knowledge and spur your creativity.